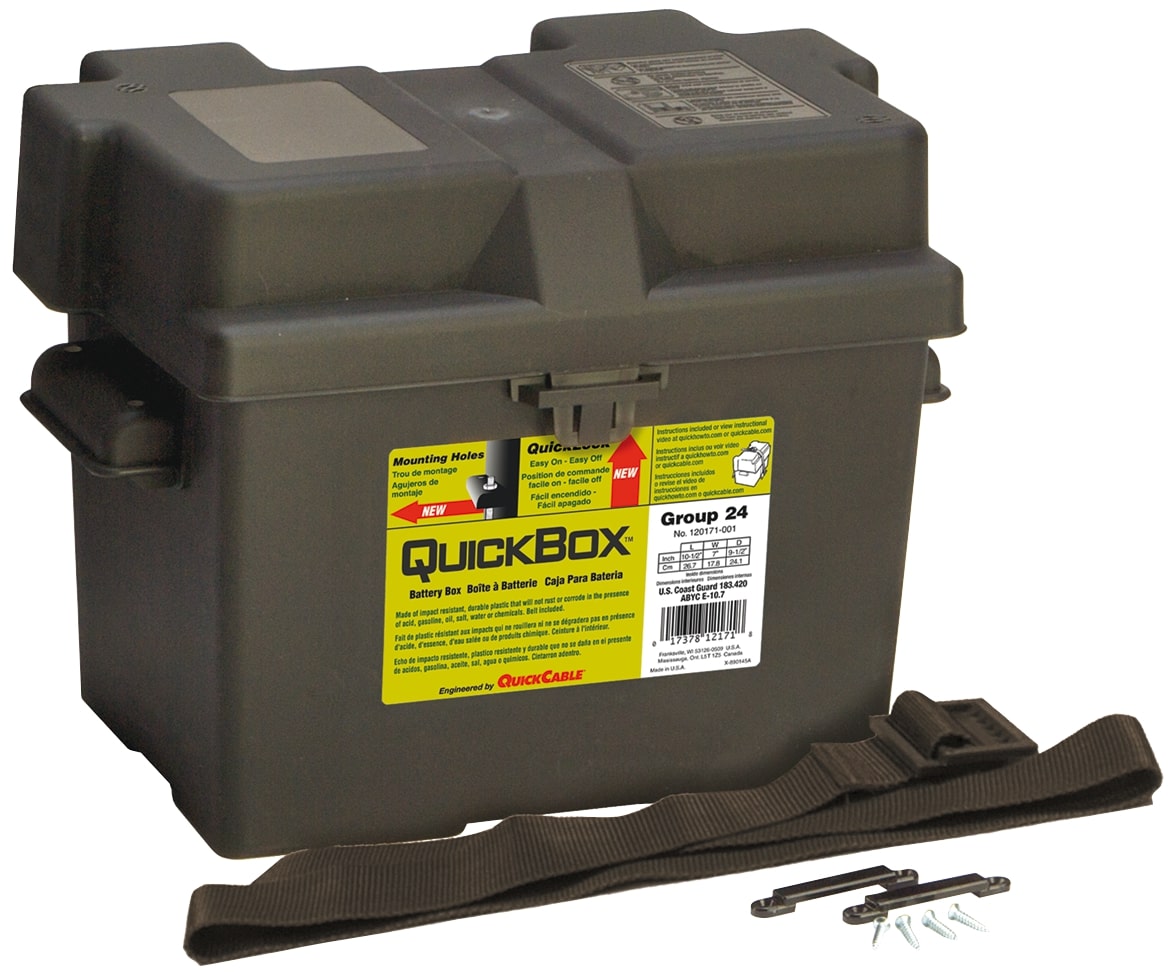 Battery Boxes & Hold Downs
QuickCable is the most extensive resource of battery boxes for any application. We offer regulation and application-specific features such as flexible mounting and cable routing options. Our QuickBoxes™ are designed and manufactured in the U.S.A to ensure the highest quality standards. No matter what your application, look to QuickCable for the right battery box.
No products were found matching your selection.